Terry King - Executive Director
Terry loves to train leaders! A major thrust throughout his life has been to equip and release leaders. His first opportunity was as a local church pastor in the 1970's. When the church began to grow rapidly, his study of the New Testament model of church life led him to conclude that hiring professional staff was not the best answer for expanding services offered. A model of leadership development and training evolved that successfully produced paid and non-paid staff and launched dozens of individuals into vocational positions all over the globe.
In 1983 Terry launched into full time involvement in leadership training. That call has led to living on three continents and serving in over 38 nations. His involvement has included coaching and mentoring church leaders and business owners, teaching seminars, full time Bible college teaching for nine years, curriculum writing and serving in administrative positions.
Our Executive Director, Terry King, comes well prepared for this ministry:
Married and in full time ministry since 1972
Team Coordinator for Alliance International Ministries Coordinating Team
Pastor, seminar speaker and Bible college teacher five years in Zimbabwe, Africa
Seminar speaker, teacher and academic dean living four years in the Philippines
Member of several community related and service organizations in his home area
Father of two adult sons
Undergraduate study at Zion Bible Institute and Antietam Bible College
Master of Arts from Wheaton College Graduate School
Master of Arts from Azusa Pacific University
Doctor of Ministry from Vision International University
Linda King - Assistant Director
It is our pleasure to introduce Linda King. Linda has been involved in full time ministry since 1972. Her ministry activities have included service as the pastor's wife in Maryland and Harare, Zimbabwe, a Bible college teacher and women's ministries speaker while living in Zimbabwe and the Philippines.
Linda has been married to Terry King since 1972 and has been blessed with two adult sons.
Linda currently travels as a team member of Leadership Development Resources, serving as a teacher and counselor to missionaries and church leaders in the United States and around the globe. Linda's passion is that women would come to Jesus, discover their status as a daughter of the King of Kings and find fulfillment as they partner with their husband.
Randall and Sheri Vruggink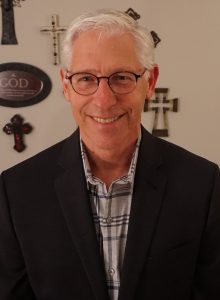 Randall and Sheri were married in 1977. They have four married daughters, five grandsons and three granddaughters.
Randall is the founding pastor of River of God Church which started in 1999. He has had a passion for the local church since 1972 when he was filled with the Holy Spirit. He has served the church in many capacities including nursery director, deacon, elder, and home group leader.
Randall worked for twenty years selling office supplies and furniture before taking on the role of senior pastor. He graduated from Cornerstone University with a bachelor's degree of Science in 2010 and a master's degree in Ministry Leadership in 2016.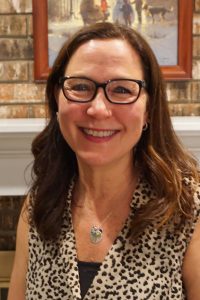 Pastoring the local church is Randall's true passion and delight encouraging people to find their role in the body of Christ as a releaser of the life they have received from the Holy Spirit.  He is also thankful for the opportunities he has had to minister in several countries including France, Bulgaria, Germany, Zimbabwe, South Africa, and Ecuador.  Randall and Sheri have traveled together a number of times teaching, "The Blessed Family Seminar" to several thousand people.
Randall has also served for nine years as president of BAMA (Byron Area Ministers Association). This gathering of pastors meets together monthly for fellowship, testimonies and prayer.  Randall is part of the Alliance International Ministries coordinating team serving churches and ministries in the U.S. and abroad.